View FREE Foreclosure Listings Now!
Foreclosure Homes
1-800-414-SALE
Palmetto Dunes HomePaid $1,045,000 Foreclosure NOW $625,000
Long Cove Home 2800 sq ftForeclosure NOW $430,000
Blue Heron Home Deepwater ON Island Appraised $940,000 NOW $480,000
Foreclosure Homes
1-800-414-SALE
HH Plantation HomePaid $575,000 Foreclosure NOW $435,000
Spanish Wells Deepwater DockShort Sale NOT $2,499,000 NOW $1,699,000
Sea Pines HomePaid $2,900,000 Foreclosure NOW $2,300,000
Foreclosure Homes
1-800-414-SALE
Windmill Harbour HomePaid $740,000 Foreclosure NOW $419,000
Oakview ON Island HomePaid $458,000 Foreclosure NOW $249,000
Wexford Home Short Sale Harbor front DockShort Sale NOW $1,199,000
Foreclosure Homes
1-800-414-SALE
Singleton Shores Home Near OceanPaid $2,178,000 NOW $1,599,000
Colleton RiverPaid $750,000 Foreclosure NOW $449,000
Berkeley Hall HomePaid $675,000 Foreclosure NOW $379,900
Foreclosure Condos
1-800-414-SALE
Sea Pines Penthouse Harbourtown 3 BRPaid $855,000 Foreclosure NOW $479,000
Sea Pines Raquet Club CondoPaid $464,000 Now $359,000
Shipyard Greens CondoPaid $585,000 Foreclosure NOW $325,000
Foreclosure Condos
1-800-414-SALE
Forest Beach Condo Near OceanPaid $388,000 Foreclosure NOW $89,000!
Allenwood TownhomePaid $287,000 Foreclosure NOW $135,000
Marsh/Waterfront Townhome ON IslandPaid $625,000 Short Sale NOW $349,000
Foreclosure Condos
1-800-414-SALE
Forest Cove CondoPaid $135,000 NOW $86,000
Cotton Hope Condo ON IslandPaid $130,000 Foreclosure NOW $30,000!!
Tabby Walk Condo ON Island 2 BRForeclosure NOW $49,000


Foreclosure Real Estate on
Hilton Head Island South Carolina
Homes, Condos & Lots!
Find your Dream Home Today!
Welcome to ForeclosuresHiltonHead.com. Real Estate on Hilton Head Island such as Homes, Condos, Villas and Lots are now available to purchase for prices that have not been seen in years. Foreclosures, Short Sales and motivated Sellers make now the perfect time to buy on Hilton Head Island and Bluffton, SC. ForeclosuresHiltonHead.com has decades of experience in Real Estate to assist you in finding the perfect property for you to buy. Great low interest rates and motivated sellers for short sales or banks that want to move their property, the banks want to clean up their books.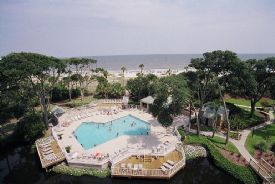 Foreclosures on Hilton Head are twice as hard to find than the national average. Hilton Head was not overdeveloped in the last ten years like many parts of the nation. Hilton Head Island has not had a new gated community opened on the Island in over twenty years. You must have up to the minute information in order to be on top of the market. Fill out the Foreclosure Form to get FREE unlimited access to all the Foreclosures on Hilton Head today. GREAT deals await you now.
Many Banks sell property in an "As Is" Condition, which means they will not make repairs or give credit for any work needed on properties. Short Sales, the Sellers may sometimes do repairs, but most likely not since they are selling below the mortgage they owe and don't have the money to make repairs.
To help you understand the difference, Foreclosures are typically owned by Banks or Corporations and Short Sales are still in the hands of the Sellers and they need to negotiate the price with the Bank or the Lender. Both types of conditions may take months to close, so you need a Real Estate Company to help you with the long process. ForeclosuresHiltonHead.com has done many Foreclosures and Short Sales and will help you thru the entire process.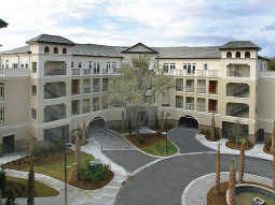 ForeclosuresHiltonHead.com will email you DAILY the new listings as they come on the market. Other sites will only do them once a week. Please fill out the form for all the types of property you want and we will set you up on your FREE No Obligation Gateway which will email you Foreclosures that meet YOUR criteria.
With the tough competition for the GREAT deals, you need experience on your side. ForeclosuresHiltonHead.com can do that for you. Sometimes, the best deals are not foreclosures or Short Sales, they may be motivated sellers that want to sell. Hilton Head Island Real Estate Company, our parent company can assist you in finding the BEST DEALS on the Island.
Call 1-800-414-SALE today to find the best deals on Hilton Head Island. NOW is the TIME TO BUY!!
Robert Young, Broker/Owner |
HHIForeclosure@aol.com
Direct Line: (843)384-SALE(7253) | Toll Free: 1-800-414- SALE(7253) | Fax: 1-888-387-6363
TOP 10 BEST BUYS
|
FEATURE LISTINGS
|
ALL FORECLOSURE MLS LISTINGS
|
PROPERTIES SOLD
GOLF/ISLAND INFO
|
MAPS/WEATHER
|
CONTACT US
|
FREE MAP
|
FORECLOSURE KIT
|
SHORT SALE KIT
HOME
|
SITEMAP
|
REALTOR.COM
|
PRIVACY STATEMENT